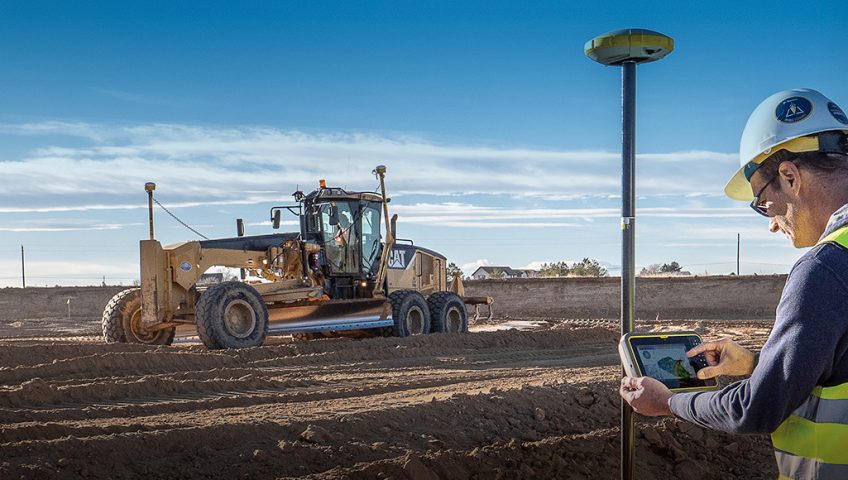 Earthworks from Trimble is an intuitive software system designed for site modeling. With its latest technology, Earthworks software provides superior accuracy for construction operations with a cloud-based portal and easy-to-use app platform. SITECH Horizon explains the benefits of this intelligent software and how introducing this technology can improve your operation.
Earthworks Modeling for High-Level Accuracy
Earthworks modeling software allows construction teams to build digital models of a work site to establish excavation plans before working on the field. These advanced modeling capabilities make it possible to assess structure stability, drainage levels and soil qualities for the best excavation results.
New augmented reality options give operators a better visual understanding of a work site so they can see what they need to do to finish the job. Bucket visibility improves situational awareness for safe operation at all times.
With total oversight on a location, operations can get their excavation techniques right the first time, whether the job demands sloped or flat surfaces. Earthworks semi-automatic machine operation controls the boom and bucket as the operator controls the stick. With this intelligent machine support, workers can make fewer passes and meet productivity demands without compromising quality.
Cloud-Based Features Keep You Connected to the Job Site
The technician portal provides a single platform for accessing live diagnostics and machine control systems. Keep track of all vital information for a job so your team stays safe and gets to work as soon as they can. The cloud-based portal also allows project managers to keep an eye on projects even when they're in the office and away from the job site.
There is also a cloud-based application that remotely sends construction-ready models to machines and construction surveyors in the field, so operators are always working in the latest designs. Check out the Trimble Worksmanager!
User-Friendly Interface on the Android App
Trimble Earthworks offers helpful resources and functionality adjustments through an Android app. As one of the most accessible and user-friendly software programs on the market, Earthworks allows workers to employ its capabilities from tablets or other mobile devices. The app gives users access to 3D views of work sites, configurable screens for intuitive navigation and instructional videos and program help when needed.
Wi-Fi compatibility and automatic syncing ensure the app stays up to date with any real-time changes from the office. Crew members stay informed about all changes on the job, while the app interface supports productivity throughout the day. Designed by user experience experts and construction professionals, the Earthworks app meets every performance demand.
All-Around Operation Improvement with Trimble Earthworks
Earthworks construction software leads to more advantages than improved accuracy and efficiency. Adding this advanced software to excavating practices reduces the labor costs that come with reworking a job site. Reduced production time also allows fleets to take on more projects, increasing profitability and creating more significant success.
Adaptability to Different Types of Heavy Equipment
The flexible interface allows for integration into any excavator model. Fully automatic and Dual GNSS systems are available for excavators, and the GCS9000 Grade Control System supports easy retrofitting. Earthworks also has software configurations for dozers and graders to improve accuracy on other machinery and project types.
Contact SITECH Horizon for Earthworks Solutions
With Earthworks 3D Grade Control, construction operations can improve productivity in fewer passes without compromising grade quality. Get in touch with us today to learn more.