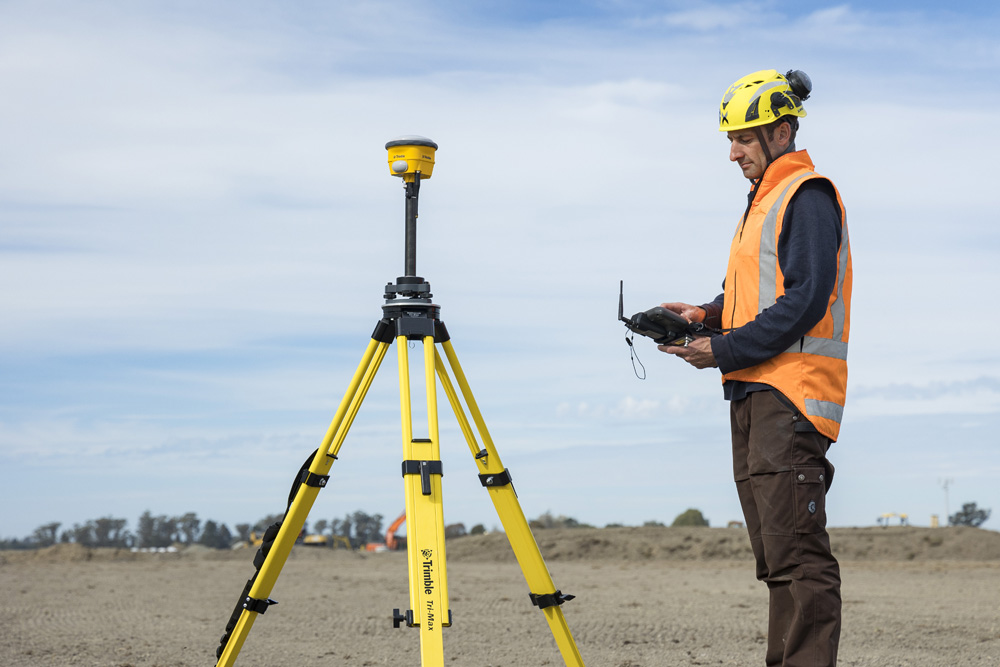 3D Modeling from SITECH Horizon
With accurate site positioning, SITECH Horizon's 3D modeling and takeoff software is an excellent choice for contractors looking to take control of their job sites. Our state-of-the-art software can help contractors perform tasks more efficiently to meet precise specifications and avoid the need to rework projects.
What Makes Our GPS Control Models Software Unique?
Our GPS control models software combines the latest modeling programs with our in-house system to aid in converting 2D plans to 3D models. Throughout the process, our skilled technicians offer turnkey solutions by incorporating plan revisions, verifying surveyor coordinates and ensuring all parties properly communicate during construction.
Your construction team can leverage our GPS software to determine features such as utility locations within a fraction of an inch, reducing the need to excavate multiple times. Our unique system also enables machine operators to work independently without needing additional guidance from a second worker.
Benefits of 3D Modeling
In architecture and construction, 3D modeling software is a beneficial tool used to showcase proposed landscapes and buildings instead of conventional physical architectural models. This technology is ideal for various applications, including creating 2D images and 3D renderings of work sites. Explore the benefits of implementing 3D modeling into your construction process.
With the use of 3D modeling tools, you will enjoy efficient, cost-effective machine control models for equipment such as bulldozers and excavators. The 3D model of your site will load onto the onboard computers to interact with the controls as well as the GPS receiver. As your machines move across your work site, the GPS will track their position and automatically adjust the buckets or blades to prevent errors and improve overall operations.
Construction site 3D models are beneficial in communicating the layout of on-site elements. For example, crews can use 3D mapping to chart a variety of utilities like gutters, wastewater and water piping. This visibility offers increased confidence about the correct way to assess and place equipment.
Implementing a 3D modeling system at your construction site is an excellent way to aid in quantity takeoffs. With this system, you can access data reports that consider all your materials before breaking them down in detail to save your team from costly mistakes. The use of 3D models can help crews identify potential design issues early to prevent reworks.
Another benefit of 3D models is the ability to rotate and view them from all sides. This format makes it easier for collaborators to identify and correct any design or construction issues before the project begins.
Enjoy Greater Construction Site Accuracy With 3D Models From SITECH Horizon
At SITECH Horizon, we are proud to use technology from Trimble and Caterpillar to help construction sites solve some of their biggest challenges. We can help you leverage the latest 3D modeling technology and look forward to serving as your local experts for Trimble Connected Site® and other software solutions.
Turn to our team for assistance building GPS control models your crew can depend on throughout the construction process. Complete our online contact form to learn more about the many benefits of our software.