We work for your success
Your Construction Technology Provider in Western NC
Stretching from the piedmont regions of Charlotte and Greensboro to the mountains in Asheville, Boone, and Cherokee, we are proud to provide our products and services across western North Carolina. SITECH Horizon is just a call away from bringing you the industry's best in construction technology!
We bring the service and technology to you! SITECH Horizon works with their customers to make better decisions on the jobsite with their complete line of Trimble grade control systems, Spectra Precision Lasers, and advanced software to ensure increased efficiency and less cost.
Your Construction Technology Provider in Western NC
SITECH Horizon is a proud partner in your pursuit to success, and we are here to give you the resources and tools to get there. We work to provide the best construction technology in the industry to further enhance your jobsite experience. Our team of experts can assist you in your search for better data, improved efficiency, and less cost.
We care about our customers, and want to make sure the job gets done right the first time! We are happy to offer services both in the office and out in the field. No matter where you are, we are eager to help and make sure our products are working to the best of their ability. Give us a call to keep us updated on your experience with SITECH Horizon so we can continue to improve for you! 
SITECH® is a global distribution network for Trimble solutions- the most reliable and rugged construction technology systems available to the heavy civil construction contractor. The experienced construction professionals at SITECH Horizon provide:
Local customer service and sales

Installation services

Personalized training

Technical support

Construction Services 

3D Modeling & Takeoff

Drone Services

GPS & Land Surveying 
With the addition of Trimble site-wide solutions to your heavy civil construction projects, you're in a more powerful competitive position in the marketplace. Whether you choose to start small or go big, the expanded capability will enable you to earn the bid and be profitable, project after project! 
Personalized Training
Our systems and software can be complex, but SITECH Horizon is here to make sure you are fully equipped with both the tools and skills to get the job done right.
Technical Support
Our team of experts are readily available to assist in any issues that may come up while working out in the field. Get in contact with one of our representatives if something goes wrong.
Onsite customer service
Looking for some hands-on help? SITECH Horizon has a team of service technicians that can meet you on the jobsite and help out for a quick fix. We are just a call away!
Join Us at Drones & Wings
Drone technology has rapidly advanced in recent years, leading to the emergence of a wide range of drone services that can be used across multiple industries.
Aerial Photogrammetry Demonstrations
Surveying & Mapping Solutions
Precise Topographic & Productivity Analysis
3D Design Comparison
Trimble Stratus & Propeller Drone Presentations
Join us for a 2 hour event to learn more about our new services and offerings for our customers, and wings on us!
6605 West W.T.Harris Boulevard
Charlotte, NC 28269 Service & Support
Customer Service, Personalized Training and Technical Support in Western NC
To be competitive today, you need both high productivity and high return on investment. SITECH Horizon is your dealer for the most reliable and complete portfolio of construction technology systems available to the heavy and highway contractor. The experienced construction professionals at SITECH Horizon will advise you on the right technology for the job and provide you with local customer service, personalized training and technical support.
SITECH Horizon has invested in a fully equipped service center staffed with factory-trained and certified service technicians that can meet you on or off the jobsite. As well as a fully stocked inventory for repair parts for quick fixes. Interested in a Career at SITECH Horizon?
SITECH Horizon is a place of opportunity and exciting innovation when it comes to the world of construction. If you are looking to work for a company with an incredibly comprehensive range of construction technology products, consider SITECH Horizon in your career plan. 

Our experienced construction professionals at SITECH Horizon provide insightful information about the industry, personalized training and technical support both on and off the job site. You will also be working with some of the industry's most respective brands, like Trimble, Spectra Precision, and Propeller Drones. 

If you are interested in working along our tenured team of experts and high quality products, we have opportunities in sales, service & repair, installation, and construction software technology.

To learn more about our current career opportunities, visit our career site or contact us today at (704) 610-3241 for more information.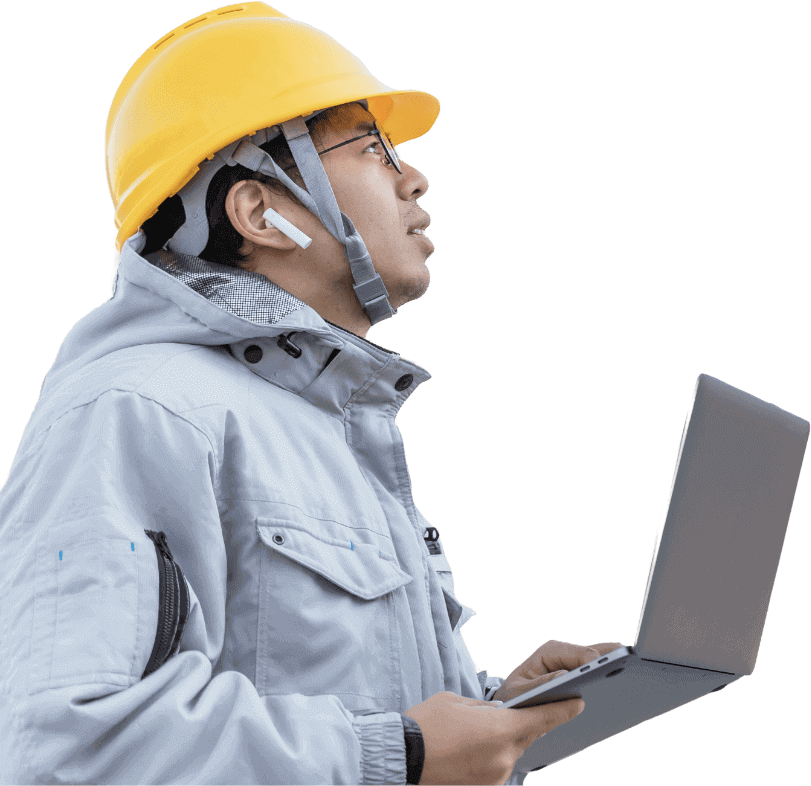 Need Trimble construction technology for your next project?
Get started today! Adopt construction technology and accelerate your company's growth.