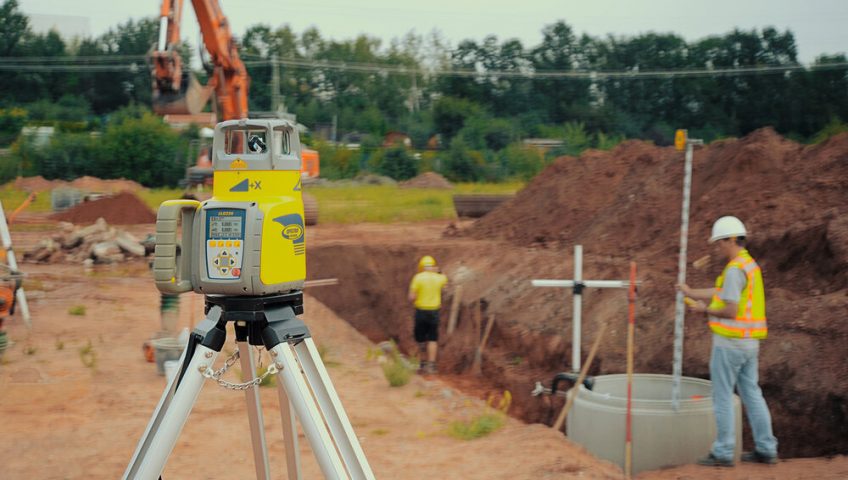 Along with our Trimble-based product line, the Spectra Precision Laser line is also part of our rental equipment options at SITECH Horizon. 
Spectra Precision® Lasers are designed to provide accurate readings for numerous job applications. These laser systems can help you complete interior work, underground work and any other general construction. If you are looking for a grade, pipe or leveling laser, take the first step in your pipe laser rental today!
We offer Grade Lasers, used to assist in tasks like maintaining elevation control and accurate grading. 
Grade Laser Rentals
We provide several grade laser rentals from Spectra Precision. These lasers can help you with numerous tasks, such as maintaining elevation control or accurate grading. Below are some of the models SITECH Horizon carries:
GL412N: A single-grade laser. It can operate at long range and has a grade capability of -10 to +15 percent. It comes with a remote for convenient operation from up to 330 feet away. It is a versatile machine that can complete leveling, grading and vertical alignment.
GL422N: A self-leveling, dual-grade laser. It helps you reduce setup time because you can make grade changes and alignments remotely. It works well in demanding site conditions with advanced durability.
GL622N:

A durable and self-leveling laser. You can use it for grades between -25% and +25% in numerous job applications. This rental has a remote control you can use from up to 500 feet away. It has a user-friendly interface with 16 language capabilities.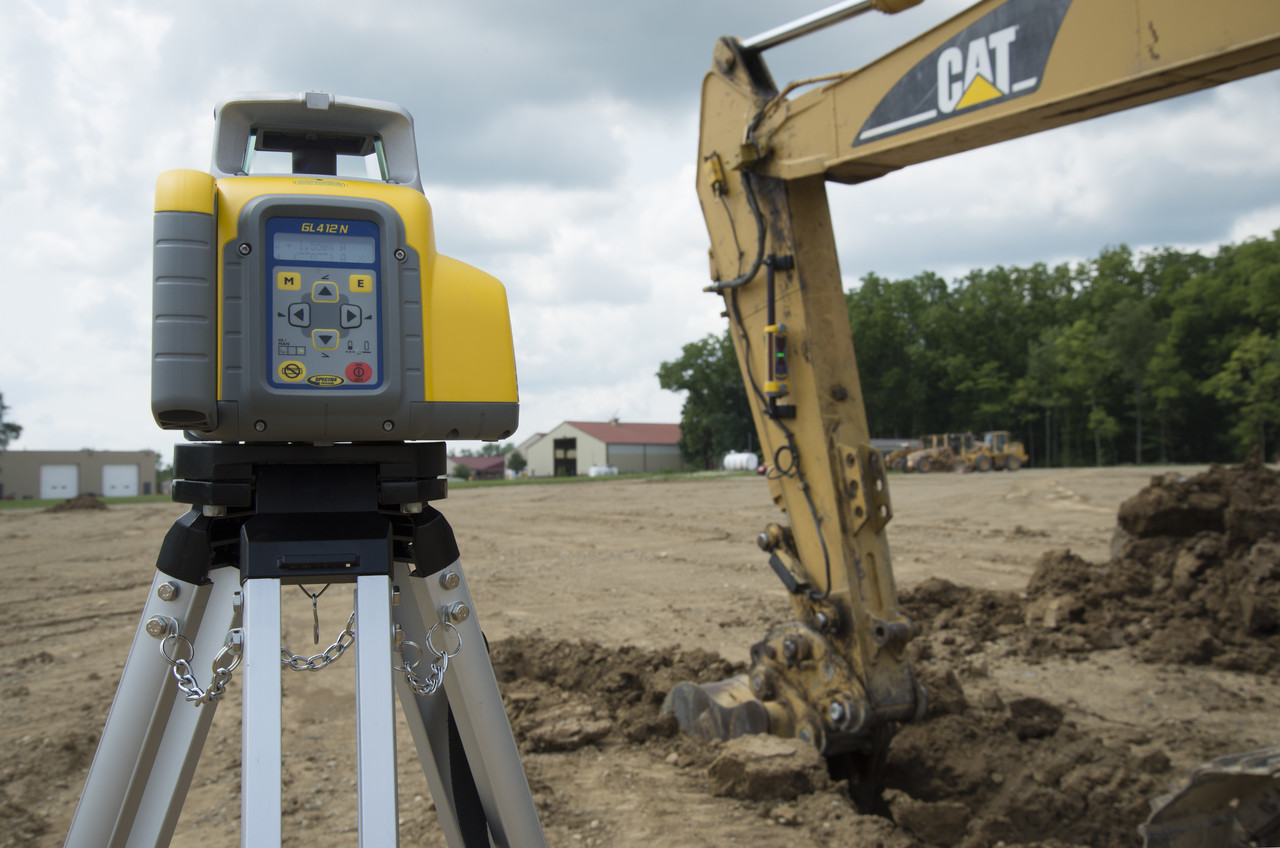 Features of Spectra Precision Lasers
Each of these lasers provides benefits for those who use them. Some of the most useful features include:
Ease of use: Spectra Precision lasers are easy to set up and require minimal training to learn how to use.
Minimized costs: These self-leveling lasers can reduce operating costs and boost productivity levels because they do some of the work for you.
Horizontal and vertical lasers: The GL412N and GL422N are grade, horizontal and vertical lasers. This functionality allows them to give accurate dial-in grades from -10% to +15%.
Large working diameter: These lasers can work up to 2,600 feet in diameter, helping to increase productivity because there is no need for multiple setups on bigger job sites.
Durable protection: The Spectra Precision Lasers have rugged designs and a patented lighthouse seal. The seal will protect the rotor head and glass on the laser. They are also dustproof and waterproof, helping them withstand harsh conditions.
Advanced remotes: They have two-way remote controls so you can make grade changes from almost anywhere on the job site.
Pipe Laser Rentals
At SITECH Horizon, you will find a handful of Spectra Precision pipe laser rentals as well. These work particularly well for pipe laying applications. Listed below are some of the versions we rent.
DG613G:

If you want reliability and accuracy while laying pipes, the DG613 rental is an excellent choice. It is compact enough to fit inside most utility hole inverts. This self-leveling laser has a range measurement of 500 feet and has a long battery life up to 40 hours. This laser provides features such as Line-Set/Check, Line Scan and Line Alert.

DG813:

The DG813 is a completely waterproof, large, self-serving grading laser that has yet to be surpassed in pipe-laying technology. It features a new reduced length to make it easier to fit in pipes and around tighter inverts.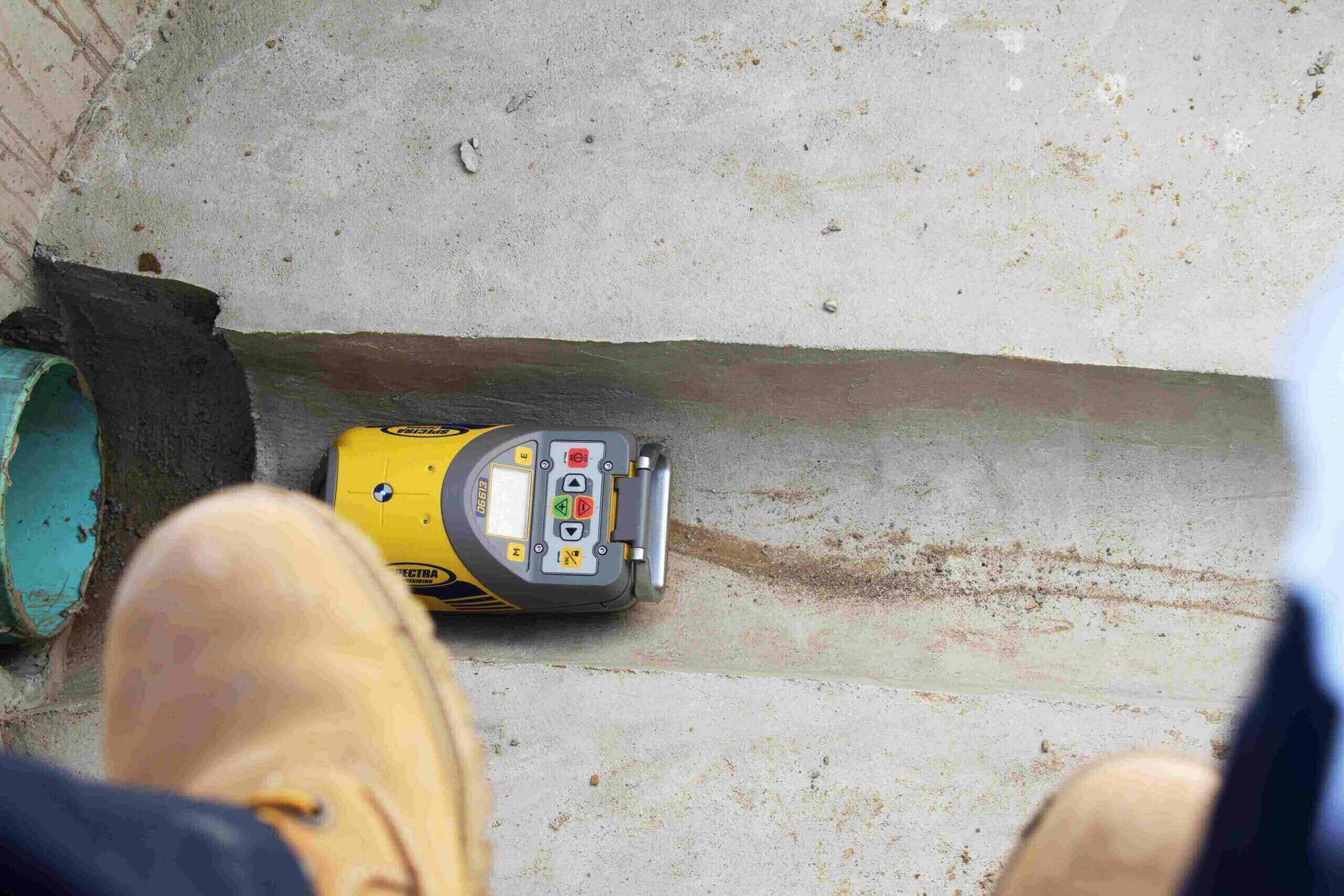 Features of Pipe Lasers
Spectra Precision pipe lasers offer numerous benefits, including:
Smaller length: These pipe lasers have a reduced size to make them easier to fit inside pipes or around tight inverts inside.
Large self-leveling range: They have a self-leveling range of -12% to +40%.
Increased beam visibility: The Spectra Precision pipe lasers' beams are visible for up to 500 feet.
Ease of use: The pipe lasers have large screens to make them easier to read. They also have a quick and accurate setup because of the cross-axis compensation.
Laser Levels
We can also provide construction laser rentals for leveling to any contractor who needs them. Read about some of the models from Spectra Precision that SITECH Horizon carries below.
LL300S: A medium-range laser level with a metal sunshade designed to increase its durability during drops or extreme weather. If you are working with concrete or site preparation, we suggest using the LL300S model. This device is simple to use and has grade-matching features.
LL300N: A self-leveling laser works well for site preparation and general concrete applications. It has features designed to enhance durability against drops and weather, including heavy rainfall. With automatic self-leveling at the push of a button, this equipment is easy to use.
LL500: If you need to make accurate measures across large construction sites, the LL500 is for you. It can work for up to 1,600 feet, meaning you are less likely to have to take it down and set it up at another location.
Need Trimble construction technology for your next project?
Get started today! Adopt construction technology and accelerate your company's growth.