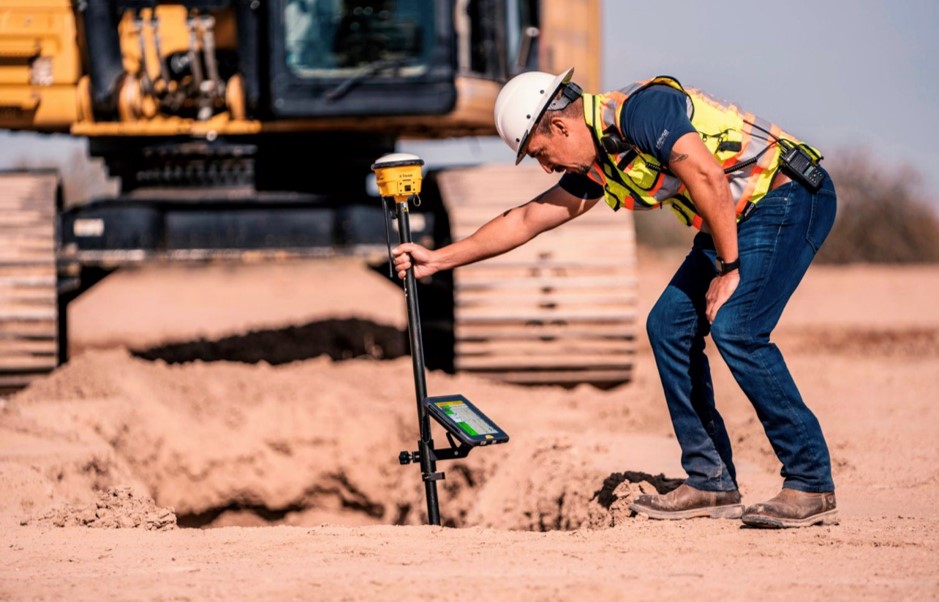 Pre-Construction Layout and Survey
At SITECH Horizon, we strive to stay on the cutting edge of innovation in all we do — including our GPS and Land Surveying services. Using Trimble technology, SITECH Horizon can aid in solving some of the biggest challenges associated with construction site land surveying.
How Our Construction Site Surveying Equipment Can Benefit Your Construction Site
GPS layout and survey equipment allow construction sites to instantly obtain location, distance and height measurements. When used correctly, GPS land surveying equipment offers a high level of accuracy and is faster than traditional surveying techniques.
Whether on-site, in a truck or at the office, Trimble construction surveying equipment ensures the entire crew has access to data and the ability to record information. Our GPS land surveying equipment offers a range of benefits for your business, including:
The ability to make quick calculations with a high degree of accuracy.

No need for ongoing grade checking.

Increased productivity with higher levels of efficiency for heavy-duty machinery.

Decreased expenses for maintenance, fuel and other operating costs.

The opportunity to efficiently use raw materials to lower overall costs.

Enhanced effectiveness for individual workers.
GPS technology is not under traditional surveying restrictions, like the need for visibility between stations. Land surveyors can easily carry GPS between sites for fast and accurate data collection, and your GPS systems can communicate wirelessly for real-time data delivery.
In addition to developing sensor technology, the SITECH Horizon team has been able to help many construction companies work more successfully and safely with our 3D models. For example, we can aid in creating a 3D model for your construction site by turning data into reliable control models to run your site efficiently and improve your bottom line.
Sectors Leveraging GPS Surveying
The construction industry heavily relies on GPS land surveying due to its ability to provide fast, accurate results. Some of the primary sectors within the construction industry that leverage GPS surveying include:
Having accurate construction data is vital at every level of commercial construction, as companies use data to create accurate cost estimates and improve overall efficiency. With GPS land surveying, commercial site companies can easily make decisions to improve profitability.
Engineers and contractors in the roadwork and highway construction industries rely on accurate survey data. Quality GPS surveys create accurate models to aid in placing bids, planning projects and organizing resources. Since GPS is more precise than traditional construction surveying, it enables roadwork and highway crews to complete jobs faster, allowing drivers to regain road use more quickly.
Ready to Accelerate Your Company's Growth?
We are proud to be a leading distributor of cutting-edge technology systems in North Carolina's Western and Piedmont regions. Our experienced technology professionals are here to guide you toward the right technology for your construction site, and we offer benefits such as personalized training and technical support. Request a quote to learn more about our construction site land surveying services!