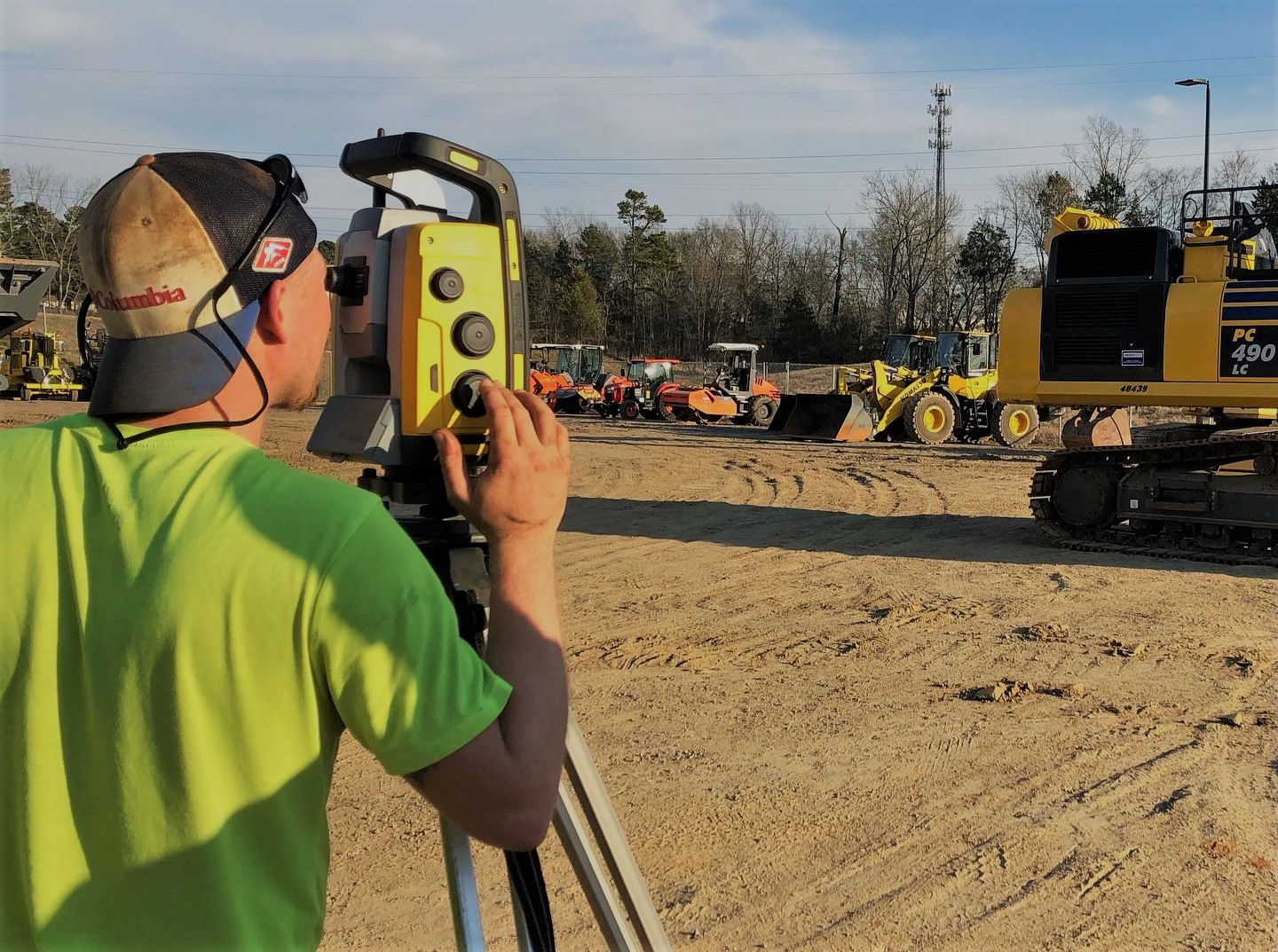 If your equipment needs maintenance and repairs, minimizing downtime can help your crew get back to work. SITECH Horizon's service center is here to help construction professionals like you care for their equipment. With our tailored services, you can enhance your machines' lifetime and get more out of every investment. You can call our team any time during business hours to help you troubleshoot an issue in the field or stop by our shop for repair. We have teams dedicated to shop and field service to keep you up and running. Learn more about our service offerings.
Our Available Services
Shop and field service technicians provide the following services:
Repairs
Repairs are a regular part of construction equipment's lifecycle. We have expert technicians and quality tools to get your equipment fixed as fast as possible so that you can get back to work.
Some of the items we repair include:
Robotic total stations
GPS and GNSS displays/receivers
Trimble data controllers
Spectra lasers
David White optical equipment
We have a well-stocked inventory of replacement parts to handle emergencies.
Annual Calibration
Annual cleaning and calibration of lasers are also recommended to ensure your equipment is reporting as accurately as possible. This is also a good time for the technician to assess the performance of your laser and check small items like battery contacts, lenses, and receivers.
Items that should be seen for annual check-up and/or repair include:
Lasers
Auto levels
Line transfer units
We have a well-stocked inventory of replacement parts to handle emergencies. We can also custom-build cables to your specifications. During the annual calibration and cleaning of equipment you can rent a laser to keep you up and running.
Maintenance Checks
We recommend regular maintenance procedures to extend your equipment's lifetime. Booking planned maintenance appointments frequently can save you from lengthy repairs and ensure that you catch minor issues early. Our field service technicians perform detailed inspections and checks to ensure that your equipment is ready to go for the next project.
Professional Training
We offer personalized training for our equipment to help construction crews improve their performance. SITECH Horizon comes to you and provides class-based training programs on varying topics. We can find the best option to fit your company's needs.
Regular training:
Helps everyone cover the basics of operating machine control
Refreshes experienced workers on particular details
Ensures that all team members follow the same processes and rules
Increases safety among the operators and other crew members
Keeps customers updated on new product releases and software updates
We come to your site and offer in-person training for your group. With our help, everyone can feel more confident in the safety and performance requirements of each machine. Your whole team can focus on productivity instead of basic machine operation.
Equipment Guides
Along with our training sessions, we provide equipment guides for construction gear. We can provide Trimble guides to help you troubleshoot on the field. If you're interested in equipment guides, we can find corresponding information for your equipment.
Construction Technology Customer Service
We offer construction technology technical support to all our clients. Our team understands how crucial it is to keep your technology up and running while you're in the field. Our employees are industry specialists, and we know the challenges you face on your worksite.
Our relationship extends far beyond when you make your purchase. We work with you for as long as you need to answer questions, troubleshoot problems and get the most out of your equipment. Our teams are available throughout the country to help us get to your location as fast as possible.
Get SITECH Horizon Support Today
Our service center supports you and your equipment so that you can accomplish any task. Stay on top of your construction team with planned maintenance, repairs and assistance from SITECH Horizon. Our trained technicians respond quickly and thoroughly to ensure we understand and resolve your problem.
Contact us online to set up an appointment or learn more specifics about our services.
reality (AR) can enhance construction sites and help contractors easily visualize blueprints and other data. The innovative technology allows designers, engineers, architects and project managers to incorporate virtual architectural elements into real-life building sites. Professionals can use augmented reality for construction to overlay the physical world with a digital interface. The results are better collaboration opportunities, stronger design work and increased building accuracy.
At SITECH Horizon, our AR solution SiteVision brings many beneficial features to your worksite, from 3D visualization and measurement to in-depth reporting.