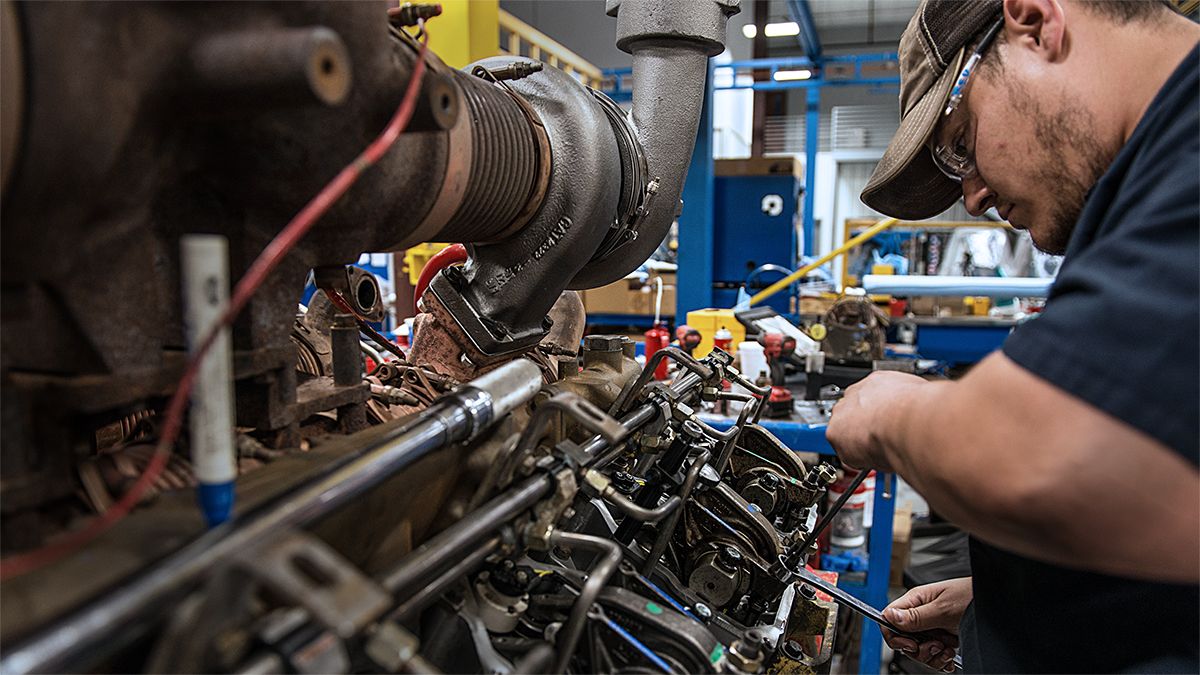 Your construction technologies help your company go the extra mile by increasing accuracy and efficiency on the job site, resulting in better outcomes for your clients. The key to leveraging the full benefit of these systems is choosing the products best suited to your application needs while properly maintaining them over time.
You can get the most out of your machinery with construction technology equipment services from SITECH Horizon. We are dedicated to providing our customers with rugged and reliable systems that help them achieve new levels of productivity on the job site.
SITECH On-Site Services
At SITECH Horizon, we carry an extensive selection of repair parts in our fully equipped service center, enabling us to provide comprehensive on-site services with quick turnaround times. When you book installations or repairs with us, our certified, factory-trained technicians will visit you at your location with all the tools, parts and resources needed to get the job done right. 
You can expect nothing less than the most accurate and efficient services from our knowledgeable and experienced construction professionals. We have two different types of field technicians for our on-site services — our Product Link™ technicians and grade technicians. Either technician will be available depending on your service requirements.
Product Link™ Services
Our Product Link™ technicians are specially trained to replace 3G and 4G Product Link™ boxes. These satellite transmitters are designed to monitor your fleet's mechanical vitals and relay this information to your designated team members and the experts at Carolina Cat. In addition to replacing your Product Link™ boxes, our staff will also troubleshoot any harnessed machine connections that are impacting your Product Link™ to ensure that it operates as intended.
Grade Tech Services
Our grade technicians are qualified to visit you at your job site to service all other construction technologies on your machines. When you book our grade tech services, our professionals will perform any of the following on-site services required for your fleet:
Machine control system services: Our grade technicians are experts at installing and repairing a wide range of machine control equipment, such as grade control, paving control and excavator systems, for any brand or machine type.
Surveying equipment installations: We can install new Global Navigation Satellite System (GNSS) site positioning equipment onto old or new construction equipment. 
Product Link™ equipment installations: If you require new Product Link™ equipment for your machines, our technicians can make it happen.
Site calibration services: We can coordinate and localize your GPS system to the local datum to ensure optimal vertical and horizontal accuracy.
Base station setup: The SITECH team can install your GPS base station and components for your site office.
Get Your Equipment Operating in Peak Condition With SITECH Site Services
If you're in the market for construction technology installations or repairs, the grade and Product Link™ technicians at SITECH Horizon are prepared for the task. As your leading technology provider, we deliver the most powerful and efficient products available for your fleet. We also offer local equipment training to help you get the most out of your solutions. Contact us to get started with SITECH on-site services today!