Real-time Information Wirelessly Reporting From the Field
SITECH Horizon is the region's authorized Trimble dealer. We are your source for their complete product line, including advanced asset tracking devices and construction equipment fleet management software. If you manage equipment for construction projects, we can provide you with solutions that will help you gain more control over your assets and achieve optimal utilization.
Our team knows how to use all these solutions to their greatest potential. Tell us what you need, and we'll help you select a cost-effective configuration that meets or exceeds all your requirements and stays within your budget. We'll also make sure you have all the ongoing support necessary to get the maximum value and best return on your investment.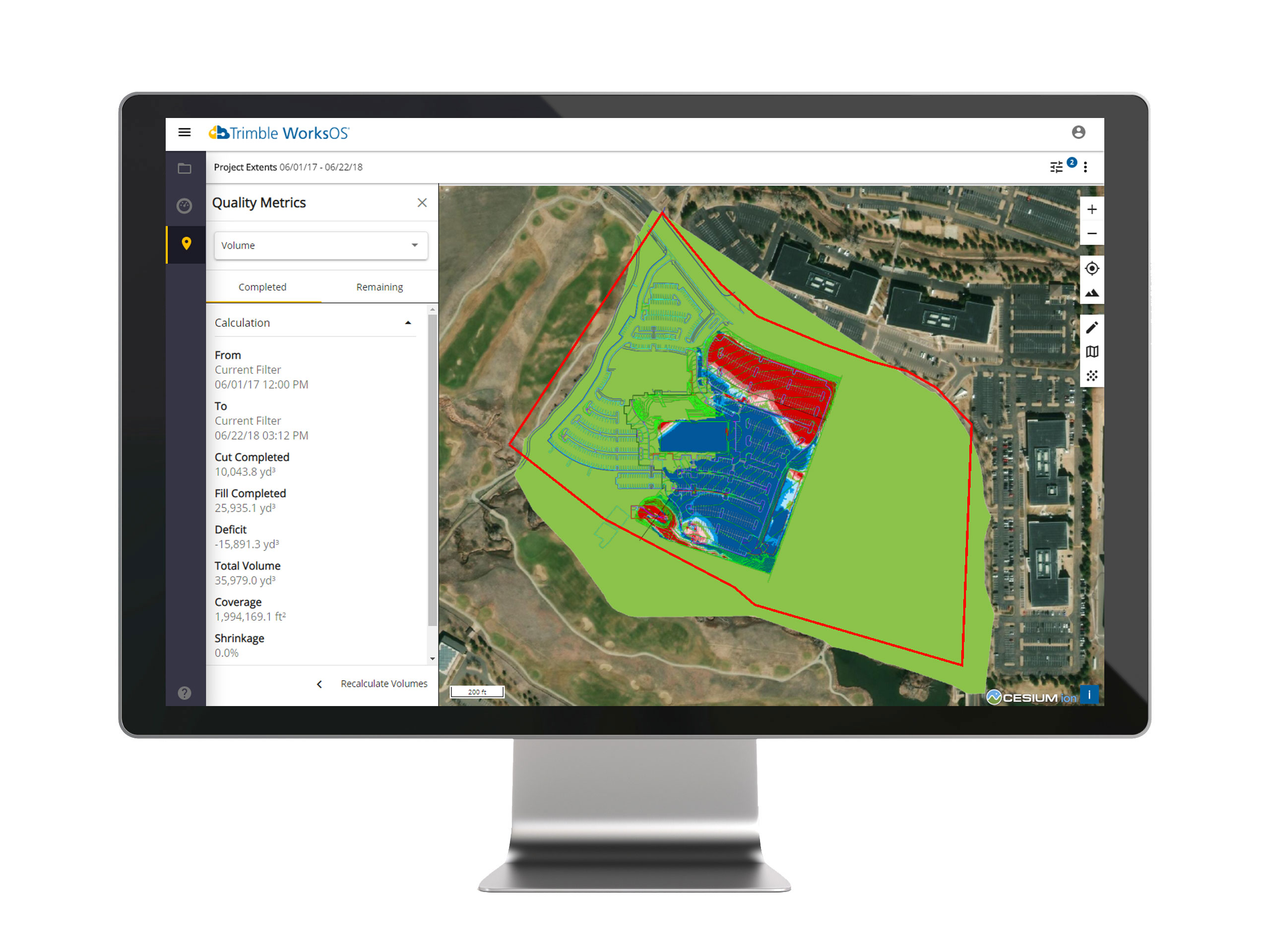 Real-time Information Wirelessly Reporting From the Field
Industry-Leading Construction Equipment Fleet Management Software and Devices
Profitability requires the fleet and asset manager to make smart decisions about deployment, production health and maintenance. No manager can be in the office and on multiple job sites at the same time, but with real-time information wirelessly reporting from the field, Trimble fleet and asset management solutions can make it seem that way.
Trimble SNM941 Connected Site Gateway
The SNM941 is like a dedicated hotline sending and receiving vital information from the field — design updates, GNSS corrections, production information and even tech support.
WorksOS
Increase Uptime. Minimize Downtime. Maximize Productivity. Trimble WorksOS uses cloud technology and delivers real-time fleet insights you can access in the office or on the field.
These are just a few of the options we offer. For a full list of Trimble Fleet and Asset Management Solutions, please visit the Trimble Heavy Industry website.
Construction Equipment Asset Management Resources That Deliver More
With Trimble construction equipment asset management tools, you'll gain access to a mountain of additional information you can use to make informed decisions.
Locate Your Assets
The equipment and software we offer will let you know where your equipment is at all times. You can use this knowledge for multiple purposes, including ensuring accurate accounting, efficiently allocating resources, monitoring for unauthorized use and finding lost or stolen equipment.
Gain More Efficiency
These products make it easy to track engine idle time and compare it to actual running hours, letting you determine the best routes and see whether your equipment is being used most efficiently. Decreasing idle time will help you increase productivity and save money by extending maintenance cycles and reducing fuel costs.
Streamline Your Reporting
You can integrate Trimble construction fleet management products into your enterprise resource planning (ERP) software. Using WorksOS and your ERP, you can quickly and easily analyze collected data, share it with other team members and compile reports using automated tools, making it easier to meet compliance obligations.
Improve Job Site Safety
Installing asset tracking devices on your construction equipment will encourage operators to utilize safe practices. It can also let you monitor performance and know when machines are reaching the end of their life cycle. This information is valuable in avoiding the hazards associated with a breakdown or unexpected repair.
Simplify Asset Maintenance
Regular maintenance is one of the best ways to get the longest life and best performance from any construction equipment. With our asset management solutions, you can remotely monitor operating hours, gain performance insights and track maintenance history, making it easy to schedule service on time without disrupting your schedule.
Learn More About Improving Construction Fleet Management With Trimble Products
SITECH Horizon is your home for Trimble products and support throughout North Carolina's Western and Piedmont regions. Our team has the skill and expertise to help you determine which solutions will best meet your needs. You can also rely on us to ensure you have the training needed to use your devices and construction equipment fleet management software most effectively.
Talk to us to learn more about all the advantages you can gain by integrating Trimble products into your fleet. Use our contact form to get in touch or call (704) 644-0660.